Classic Assessments Events
Suffolk Vehicle Enthusiasts Club - Drive It Day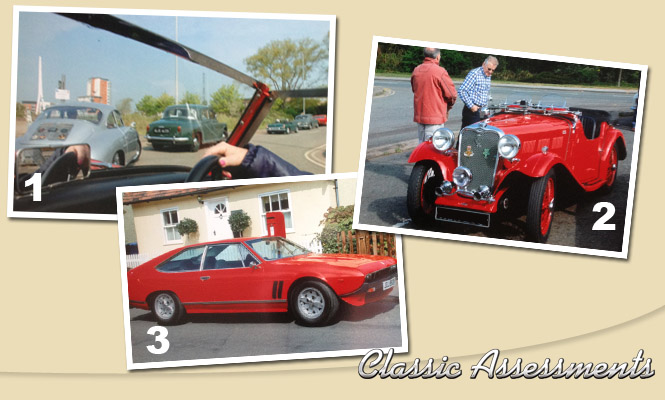 A good mixture of vehicles, with members cars from the 1930's to the 70's.
A lovely sunny day helped encourage a good turnout, with a very enjoyable ride through south Suffolk and into Essex.  A bit of a navigational exercise, but a good lunch at a local pub was well worth the effort.
Well done to the SVEC - a very well organised and friendly regional club - so often forgotten by the motoring magazines.
Pic. 1.   We're off!  All sorts make a good start on the run.
Pic. 2.   A lovely little 30's Singer Nine Sports on the run.
Pic. 3.   Rare Italian ISO Rivolta Lele on the run.

< Back to Events Page
We provide independent vehicle inspections including Pre-Purchase Inspections, Vehicle Valuations, Modified Vehicle and Engineers Reports, Accident Assessments and Restoration Estimation and Project Management Services.

For expert advice, experience and dedication to Historic Vehicles contact Classic Assessments on 07968 167331 or by email at brian.page@classicassessments.com