Home

About Classic Assessments

Classic Assessments Services

Recent Work/Portfolio of Vehicles

Classic Assessments Testimonials

Classic Car Events

Links

Contact

Classic Assessments
Classic Assessments was set up in 1993 to provide specialist services for Historic Vehicles, their owners and prospective owners.

Brian Page, the proprietor, is a vehicle historian and enthusiast, being a founder member of two Classic Car Clubs in the South of England. Brian owns and drives a number of historic vehicles himself, and is involved in various activities within the Classic Car Movement.

He is a full member of the Institute of Motor Industries, a member of the Society of Automotive Historians, as well as having membership of several car clubs and societies. Brian is a trade and personal supporter of the Federation of British Historic Vehicle Clubs and an active member of the Classic British Quality Charter. Brian is frequently invited to provide arena commentaries, seminars and presentations at motoring events, having also organised various charity runs and motor shows since 1987.

Classic Assessments are regularly commissioned by various specialist magazines, insurance brokers, insurance companies, solicitors and courts to provide vehicle inspections and reports, with recent work for Practical Classics and Classic Cars Magazines, Classic Car Mart publication and Cloud Nine Classic yearbook, amongst others.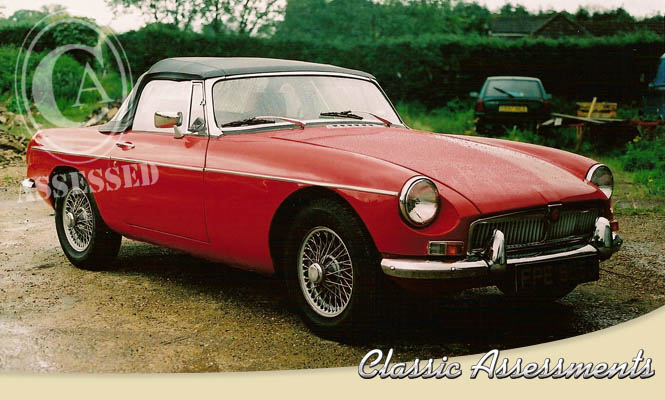 We offer a wide range of services for both owners and prospective owners of Vintage, Classic and Thoroughbred vehicles including cars, vans, commercials and PSV's. We also offer vehicle assessments to dealers, insurance specialists, auction houses and for litigation providers..


We provide independent vehicle inspections including Pre-Purchase Inspections, Vehicle Valuations, Modified Vehicle and Engineers Reports, Accident Assessments and Restoration Estimation and Project Management Services.

For expert advice, experience and dedication to Historic Vehicles contact Classic Assessments on 07968 167331 or by email at brian.page@classicassessments.com